Robot a Difference-maker for Surgeons, Patients at Jennie Edmundson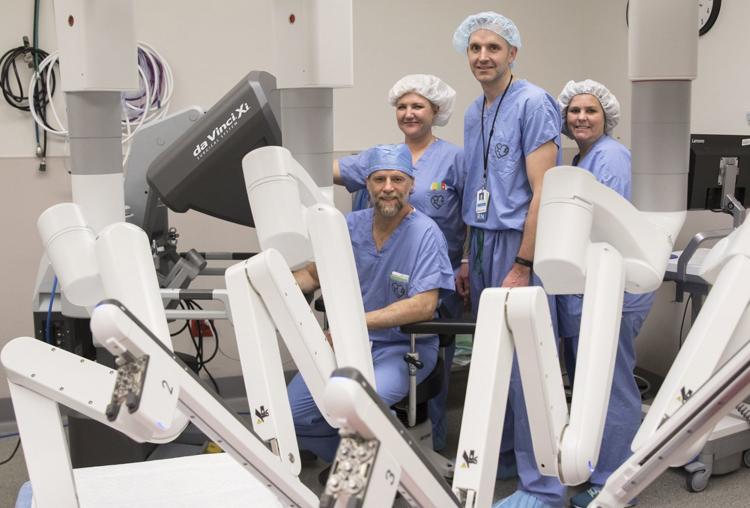 To allow for less invasive procedures and more versatility, Methodist Jennie Edmundson Hospital is using the da Vinci Xi robot as an aid in laparoscopic procedures.
The da Vinci Xi is the latest version available and is favored for its dexterity.
"Pretty much anything you can do laparoscopically you can do with the robot, and almost every procedure we do laparoscopically it adds an element to it whether it's the ability to see in more detail, the ability to access a little different of an angle, or it has some features that allow you to see anatomical structures in a different way," Dr. Eric Bendorf said.
The Daily Nonpareil: Surgical robot is improving lives at Jennie Edmundson